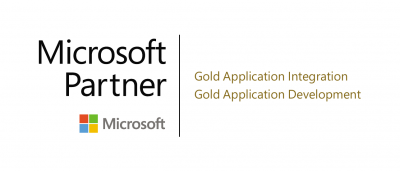 We are a Microsoft Gold Certified Partner with competencies in :
PARASCADD offers a  variety of solutions to cover every industry requirement of EPC Industry.
PARASCADD is a specialist in engineering services & software solutions company serving more than 30 products across a range of Engineering, Procurement and Construction segments. Our aim is to help improve the efficiency of clients and support their global footprint while fostering improved competitiveness.
PARASCADD offers standpoint solutions for clients to address their business needs and help them increase capital efficiencies. As an integrated solutions provider, our experts work across diverse Client Markets, to offer cost-effective, innovative solutions to meet Clients' capital project requirements. PARASCADD understands the complexities of today's competitive markets, and together with our customers, designs optimal solutions to bring their quality capital projects to market safely, on schedule and within budget.
Building solutions for epc industry
Highlights of Our Expertise
We have excelled in providing IT services to the EPC industry during the past 20 years. Our Expertise stems from this experience.
Our Expertise for the EPC Industry
Bid to Contract

Proposal project creation & monitoring

Pre Construction Procurement

Pre Construction Planning & Estimation

Proposal Preparation & Submission

Capturing Proposal Cost at Cost Center
Tools to Build the Tools You Need
Application development is more than an investment in technology; it's a decision about how your company will do business in the future..
We have the personnel and application expertise to help you plan ahead, using technologies that will work as your business needs expand.
Contract Initiation

Detailed Project Planning & Structuring

Resource planning & assignment

Subcontractor planning

Project scheduling & CPA

Project Costing & Budgeting
Project Set-Up
Project Execution and Progress Tracking
Our developers have more experience working in the Progress environment than programmers at any other information technology services company.
If you are progressive, ParasCadd Pvt Ltd. is a better fit for all your IT needs. 
Parascadd has been assessed and are compliant with the requirements of CMMI MATURITY LEVEL – 5.
Material Requirement Planning

Requirement of materials
Release of Construction Drawings

Creation of Material Master & BOQ
Asset Lifecycle Management
Optimum Equipment Utilization
Site Operations Management
Planned maintenance
Breakdown Maintenance
Progress Billing
Revenue recognitions
Project profitability
Project Retention's