Function Level Schedule Five Software

Experience Function Level 5 Scheduling Excellence
Our Function Level 5 scheduling is designed for meticulous planning, monitoring, reporting, and progress control across various functions. These functions encompass Basic Engineering, Detailed Engineering, Ordering, Manufacturing & Delivery, Tendering, Construction, and Pre-commissioning/Commissioning.
We calculate the percentage progress of each activity, aggregating it seamlessly from lower levels to higher levels and ultimately to Project/Complex levels.
Our progress monitoring and reporting are not only based on efforts but also on quantity, as applicable. Our approach is resource-loaded, ensuring comprehensive and effective project management.
FLS5 Software is a powerful tool that can help EPC organizations to improve the efficiency, accuracy, visibility, and control of their projects. It is a valuable tool for any EPC organization that wants to save time and money on its projects and deliver high-quality results to its clients.
Concept of FLS5 from Pre-execution to Project Closure
Importance of the Function Level Schedule Five (FLS5)
The FLS5 (Function Level Schedule), as a practice, helps in standardizing the organizational processes around the entire process of the project and the user base across the organization/employees starting from;
Pre-execution

Conceptualization
Feasibility Report (FR) stage
Select Gate stage
Detailed Feasibility Report (DFR)

Execution

Planning
Engineering
Ordering
Manufacturing
Construction

Commissioning
Project Close Out
Execution Progress Breakdown
The FLS5 Software covers the projects and offers a number of primary functions to the organization, including:
Senior Management Functions:
Portfolio analytics and selection

Portfolio tracking (performance monitoring)
Portfolio planning, including resource allocation
Portfolio selection and prioritization
Portfolio process management
Download Whitepaper to know why.
Ready to Elevate Your Project Management?
Download Our Brochure Now and Discover the Power of Function Level Schedule Five Software
Why do we need a Function Level Schedule Five Software?
Support the integration with the enterprise: enables the organization for integrating a whole view over the cost, schedules, and resources.
Provide information for different levels of stakeholders: FLS5 is a simple enough to be used by different levels of stakeholders (Internal and External) and enables them to perform their roles
Support dynamic changing environments and priorities: Flexible enough to adapt to changing environments and to have external stakeholders independent of external influencing factors.
Manage the project portfolio and provide high-level dashboards: Project dashboards enables the Managers, Business Heads, Divisional Heads, and Project Groups to manage the selection, managing, reporting, and optimization of all projects through a consolidated dashboard that can provide enough customized information about the portfolio in order to facilitate their strategic decisions.
Map and support your processes: Supports the many industrial processes with in-built availability of the standard executing functions such as Engineering, Ordering, Tendering, Manufacturing and Delivery and Construction, Commissioning etc.
Teams Work and Bonding:  Collaboration between different teams in different locations through web based operating technology. It makes it feasible to build project teams from across the organization.
Build your knowledge base: The central repository of information. Reduces the time spent in planning from project to project.
Simplify and reduce the administrative burdens: One of the main focuses of the FLS5 tool is to simplify the reporting processes during projects. Enables the project managers to focus on their main tasks during the projects.
Support the organizational standards and consistency across the projects: Supports the consistency and standardization among all projects with their use of common knowledge information.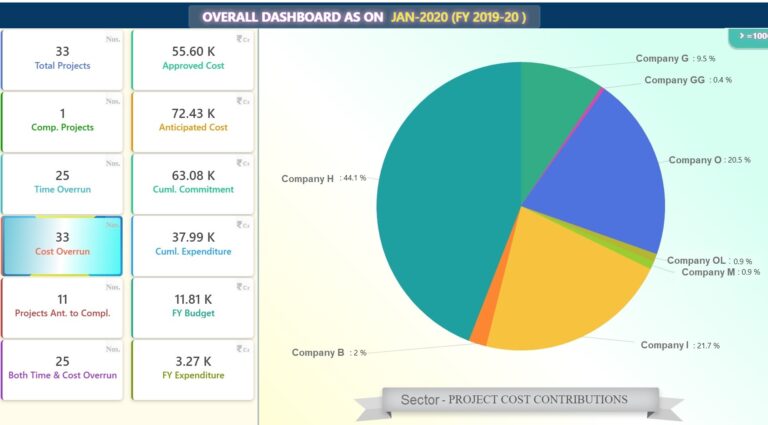 Features & Functionalities of Function Level Schedule Five (FLS5) Software
Network Scheduling
CPM based Project Network Schedules for Levels with resource loading, Generation of Critical Paths at Unit / Complex levels
Alerts generation for Delayed activities in critical path, Non critical activities becomes critical due to delay, Revised estimated date/schedule of the project activities, Forecasting etc.
Generate dynamic schedules like 30 days / 90 days Look ahead Plan with Resource requirements.
Cost monitoring, reporting and control at Activity level as well as at Unit / Complex with forecasts based on various scenarios., Reporting in Tabular and various Graphical forms (histograms, curves etc.)
File Comparison between the base files.
Percentage Progress calculation at Activity as well as Unit & Complex level.4D (3D + Time) Scheduling
Linking Activities Schedules with IFC 3D Models for monitoring the Critical Construction activities (if necessary) with the help of standard review and other similar software
Estimation – P&M Cost details, Project-wise, Unit-wise, Cost data repository.
Vendor Performance Evaluation / Rating Calculation, using cost, quality and timeline parameters, including vendor watch-list and holiday list, Vendor Expediting
Contractor Performance evaluation / Rating Calculation, using schedule completion, cost expenditure, quality and timeline parameters, safety inclusions, including Contractor watch-list and holiday list
Risk Management, Identification & Categorization, Assessment & Quantification, Documentation (Risk Register), Mitigation, Implementation Plans, Calculation of Risk Score, Risk Monitoring, Risk Matrix, Graphs etc.
HSE (Health, Safety and Environment – Various national & international approaches adopted for proper assessment of HSE measures.
Project wise, Unit wise Cost data repository
Project wise Work Order repository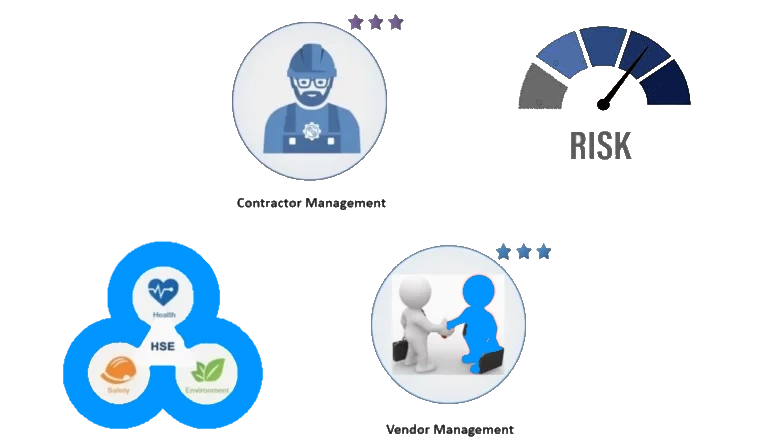 Environment clearance/ statutory clearance status & data repository.
Alerts Generation – Auto generation of emails, SMSs, notifications for pending claims based on pre-decided frequency, Auto generation of emails before expiry of policy
Document Management with workflow levels of Performer, Reviewer, and Approver for the documents and data management
Project wise material import related data entry / updation / document uploading / monitoring & Alert system – The program  has capability to incorporate Project Import Reference details & Concessional Project Import Details (EPCG License / Post Duty Credit etc. in case of Imported Pos / LSTKs)
UI availability for entering manual data as per requirement
Customized Data Report generations
Upload reports received from Project Stakeholders
Uploading & intelligent viewing of pictures/videos for reporting project progress at project sites / repository
Project Insurance and Imports
Project Compendium
See the product in action