PARASCADD GOLD is a Cloud Platform offering ORGANOGRAM, CALENDAR, TO-DO LIST, and TIMESHEET with Man Hour Booking for Project Activities, integrated with Primavera, MS-Project, & PROPLAN

Document Management System (DMS) used to manage, track and store the digital documents. PRODOCS DMS includes Hold management for EPC Industry specific needs also.
Project Networking (Quantity Monitoring with Resource Loading) A Planning and Scheduling Network System for Project Planning and Control for various phases of the Project execution.
Construction Simulation, Planning & 3D Graphics based Construction Sequencing, Colour Code representation

PROMA is a EPC Software for Integrated Procurement Management, Tender Management , Material Management and Warehouse Management at project and organisation level.

Graphical interactive analytical Dashboards and reports for all functions of a Project like Schedule and Cost performance, Risk, HSE, Quality, Finance etc.

FLS5 is a Function Level Schedule Five Software 

Cost Estimation, Budgeting & Control (including Cost forecast)

EPC Planning & EPC Construction Management Software

PROCHAL performs Risk Management, Risk Identification and Categorization, Risk Assessment to enhance the Project Performance

PROSAFE performs Project Safety and HSE Management to enhance the Project Performance

COCOSYS is a Construction Schedule & Contractor Schedule System for managing all types of the construction tenders awarded in to the Projects.

LAPMA provides analysis / reports w.r.t MTO vs. PO/CDD/ETA/Transit/DRR/MRR and generates list of lines for which materials are fully available.

Ware House Accounting Management

ICGP is a software for generation of new Item Code creation of equivalent Item-code as per the company norms.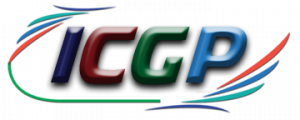 ISOMEC provides various Thickness Calculations as per ASME 31.1, 31.3, 31.4. Valve Material Sheet generation, Initial/estimated MTO

AUTOSPOOL is Piping Spooling Software, used for generating piping Fabrication, Erection Isometrics & related reports.

EFA-MFA for Engineering front analysis & Material front analysis, Indent for WHAM Job Card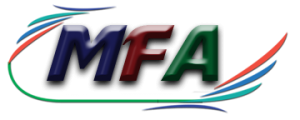 SPOOLMAN/ERMAN is a solution for Planning, Management of Material & Construction activities for Spool Fabrication & Erection at shop/site.

Civil Structural work progress monitoring and reporting. It manages activities like fabrication of structural assemblies like FITUP, Welding, NDT, Painting, Structure History

EQUIPMAN is Construction Equipment Management Software manages the equipment related activities in the project. EQUIPMAN has Integration with 3D Model
ENIMAN is used for managing all the electrical & instrumentation related activities in the construction project.

PCAM is a detailed monitoring of system-level precommissioning & commissioning progress with respect to different disciplines like PIPING, STEEL-STRUCTURES, CIVIL, E&I, EQUIPMENT, FIRE & SAFETY and HVAC

TRACK N TRACING is an EPC Asset Management solution, which can help EPC companies to maintain the records of inventory.

Digital CAD is a engineering drawing software. It can be used for general purpose engineering drawings as well specific use cases such as spool drawings for EPC industry.

PROCCPL is a software for monitoring & Controlling Cross Country Pipeline projects.

We caters you top class services like Piping Spooling, Construction Control, Project Management, and Software Development & Integration
FLS5 offers the PMO group to set, maintain and ensure the standards for Project Management.


EPCPROMAN is a EPC Planning and EPC Construction Management Software