Simplify Piping Spooling operations by Auto Spooling, identify Shop & Fields Welds for the convenience of construction​
Automatic Piping Spooling Software for Increased Efficiency and Accuracy
AUTOSPOOL is a powerful automatic piping spooling software that helps you generate piping fabrication, erection isometrics, and related reports quickly and accurately. It takes into account the convenience of fabrication and erection work, site requirements, and spool transportability to ensure that your projects meet the best international construction practices and client requirements.
AUTOSPOOL generates construction scope in inch diameter, inch meter, and tonnage, and calculates piping cut length, piping bending length, spool weight, and surface area as required. This comprehensive functionality helps you streamline your workflow and reduce errors, resulting in significant time and cost savings.
Key Features of AUTOSPOOL
Watch AUTOSPOOL in Action
Read how AUTOSPOOL helps you to generate piping Fabrication, Erection Isometrics & related reports.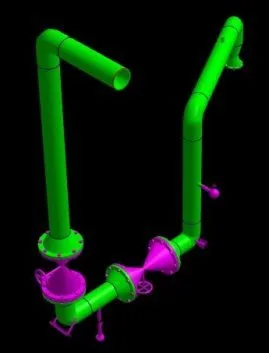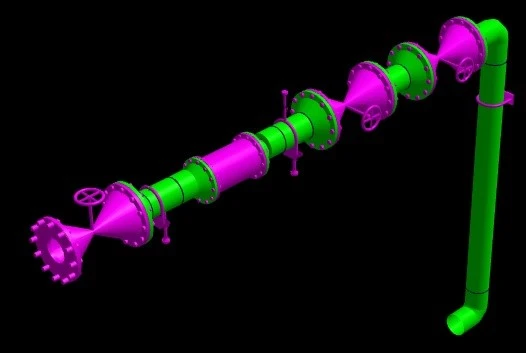 AUTOSPOOL + SPOOLMAN/ERMAN: Comprehensive Piping Project Management
AUTOSPOOL and SPOOLMAN/ERMAN can be integrated to provide a comprehensive solution for piping project management. SPOOLMAN/ERMAN provides activity-level project management, planning and control, progress monitoring, material management, and reporting for all stages of piping fabrication, erection, testing, flushing, box-up, warehousing, pre-commissioning of systems, and commissioning of units/plants.
Improved efficiency and accuracy
Reduced costs
Increased visibility and control
AUTOSPOOL and SPOOLMAN/ERMAN are a powerful combination that can help you to successfully manage your piping projects.
AUTOSPOOL is a state of the art, Highly successful, software technology.

We have delivered a lot of value to our customers, via this product.
Customize it to Your Use
AUTOSPOOL: Fully Customizable Piping Spooling Software for Your Unique Needs
AUTOSPOOL is a highly customizable piping spooling software that can be tailored to meet the specific requirements of your business. Whether you need to integrate AUTOSPOOL with your existing processes, customize the output formats, or create a unique spool numbering system, AUTOSPOOL has you covered.
Here are some specific examples of how AUTOSPOOL can be customized:
Output customization

: You can customize the appearance and content of all AUTOSPOOL output, including graphics, bills of materials, and reports. You can also create custom output formats to suit your specific needs.

Drawing template customization

: You can customize AUTOSPOOL drawing templates to include your company branding, logos, and other required information. You can also create custom templates for specific types of drawings, such as isometric drawings, fabrication drawings, and erection drawings.

Spool numbering customization

: You can customize the AUTOSPOOL spool numbering system to match your existing system or to create a new system that meets your specific needs. You can also define custom spool numbering rules to ensure that spool numbers are assigned consistently.

Weld numbering customization

: You can customize the AUTOSPOOL weld numbering system to match your existing system or to create a new system that meets your specific needs. You can also define custom weld numbering rules to ensure that weld numbers are assigned consistently.

Weld setting customization

: You can customize the AUTOSPOOL weld setting to match your welding procedures and specifications.

Weld identifier customization

: You can customize the AUTOSPOOL weld identifier to include additional information, such as the welder's name, the welding date, and the welding process used.

Weld category customization

: You can customize the AUTOSPOOL weld category system to match your company's classification system.

Reporting customization

: You can customize AUTOSPOOL reports to include the specific information that you need. You can also create custom reports to meet the specific requirements of your clients.
...with Inch Dia. calculation considering reinforcement pad, branch connection, O-lets & other measurement factors
Generate or Read 2D, 3D barcodes
AUTOSPOOL Barcode Generation: Efficient Spool Tracking
AUTOSPOOL automatically generates 1D or 2D barcodes on piping drawings, which can be scanned to track spool status throughout fabrication and erection. This improves efficiency, reduces errors, and increases visibility.
Benefits:
Improved efficiency
Reduced errors
Increased visibility
How it works:
Select barcode type and data
AUTOSPOOL generates barcode
Barcode is automatically printed on drawing or generated separately
Barcode is scanned to track spool status
Data is used to update project management system
AUTOSPOOL barcode generation is a powerful tool for improving the efficiency, accuracy, and visibility of your spool tracking process.
Optimize Pipe Cutting
Automated Pipe Cutting Optimization
AUTOSPOOL software generates the most efficient way of cutting pipe, based on required cutting lengths and available pipe materials.This minimizes pipe wastage and effectively utilizes materials.
All cutting reports are generated automatically and can be sent to the pipe cutting machine for additional customization.
Benefits:
Reduce pipe wastage
Effectively utilize materials
Automate pipe cutting optimization
Generate cutting reports automatically
Estimate Consumables & Manpower
Precise Consumable and Manpower Planning
AUTOSPOOL generates precise consumable and manpower plans for piping fabrication and erection, based on the input available. This helps to ensure that you have the right materials and resources on hand to complete your projects on time and on budget.
Benefits:
Accurate consumable planning
Optimized manpower planning
Reduced costs
Increased efficiency
See Updates in 3D
AUTOSPOOL: 3D Model Progress Tracking
AUTOSPOOL, when integrated with SPOOLMAN/ERMAN, shows actual progress of fabrication, material availability, and erection in the 3D model. This 3D DWG file can be viewed by any third-party tool for review.
Benefits:
Real-time progress tracking
Improved collaboration
Reduced errors
Integrate with 3rd Party Software
AUTOSPOOL is Open to Integration for Efficient Workflows
AUTOSPOOL results can be sent to third-party software, such as CMM machines or custom in-house systems, for further communication. AUTOSPOOL is also integrated with EPCPROMAN modules like SPOOLMAN and ERMAN for fabrication, erection, manufacturing, and material management.
Benefits:
Seamless data flow between AUTOSPOOL and other software
Improved efficiency and productivity
Reduced errors and rework
How does AUTOSPOOL software Work ?
AUTOSPOOL works with following inputs:-
Neutral file *.idf, *.pcf, *.impf which are generated from leading plant design software but not limited to PDMS, E3D, PDS, SP3D, AUTOPLANT, PLANT3D, ISOMEC etc.
AUTOSPOOL Revision Management
AUTOSPOOL performs Efficient and Accurate Revision Management.
AUTOSPOOL revision management is a powerful tool for improving the efficiency and accuracy of your piping project workflow.
AUTOSPOOL efficiently manages piping isometric revisions, transferring changes from one revision to another and updating fabrication/erection management software. All changes are highlighted for easy identification.
Efficient and accurate revision management
Reduced errors
Improved communication between engineering and fabrication/erection teams
Efficient Welding Management for Construction Sites
Welding is a critical activity on construction sites, and proper planning can optimize project cost and schedule. AUTOSPOOL offers flexible options for efficient welding implementation, including:
Combining multiple isometrics and adapting single isometrics to company standard welding criteria
Optimizing field Inch Dia, locating field welds, and fixing field tolerance lengths
AUTOSPOOL helps to improve the efficiency of shop and field weld management, resulting in significant cost and time savings
Support Weld, Instrument & Other Components
Comprehensive Support Fabrication and Erection Management
AUTOSPOOL supports the detailing of standard library items, including support fabrication drawings and related MTOs. It also helps you plan for welding specific primary supports along with spools.
In addition, AUTOSPOOL can manage welding preparation details, instrument and special component installation, and fabrication and erection details of instruments, supports, and other special tagged items.
Comprehensive support fabrication and erection management

Improved efficiency and accuracy
Reduced errors and omissions
Increased visibility and control
See the product in action