Simplify Piping Spooling operations by Auto Spooling, identify Shop & Fields Welds for the convenience of construction​
AUTOSPOOL is an automatic piping spooling software, used for generating piping Fabrication, Erection Isometrics & related reports. Which is based on the convenience of Fabrication / Erection work, site requirements, spool transportability. To achieve the best international construction practices and clients requirement standard. This software generates the Fabrication / Erection construction scope in Inch Dia, Inch Meter and tonnage. It also calculates piping cut length, piping bending length, spool weight and surface area as required in the project.
AUTOSPOOL is a part of EPCPROMAN SUITE
Read how AUTOSPOOL helps you to generate piping Fabrication, Erection Isometrics & related reports.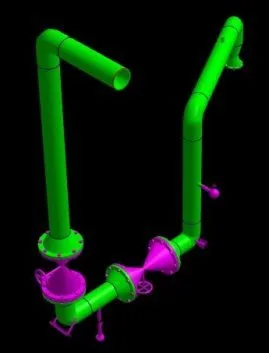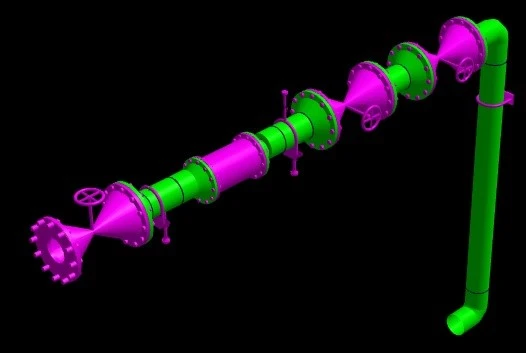 This can be further extended to SPOOLMAN / ERMAN for activity level Project Management, Planning and Control, progress monitoring, Material Management and reporting at various stages of Piping Fabrication, Erection, Testing, Flushing, Box-Up, Warehouse, Pre-Commissioning of Systems and Commissioning of Units / Plants.
AUTOSPOOL is a state of the art, Highly successful, software technology.

We have delivered a lot of value to our customers, via this product.
Customize it to Your Use
AUTOSPOOL can be fully customized as per specified requirements for complete integration with the existing processes. All the outputs like graphics, bill of materials, attributes or desired revision details, different lists like cut length, Inch Dia., Inch Meter, Weld etc. can be customized.
Drawing templates can be customized as per the requirement by using the backing sheet customization module. Any other specific formats can also be customized. AUTOSPOOL can also be customized for the desired spool numbering, weld numbering, weld setting, weld identifier, weld categories, drawings, reporting etc. with Inch Dia. calculation considering reinforcement pad, branch connection, O-lets & other measurement factors.
Generate or Read 2D, 3D barcodes
Software has feature to have 1D / 2D barcodes on generated drawings.
The 1D / 2D barcode representing the spool can be automatically printed on drawing or generated separately from the barcode printer.
This system has an inbuilt BARCODE printing language compatible with a ZEBRA printer. And these barcodes can be scanned directly by a barcode scanner for tracking the working status.
Optimize Pipe Cutting
This software generate the most efficient way of pipe cutting.
This is based on the required cutting length & the pipe material available in the store. In this way one can minimize the pipe wastage and effectively utilize the material.
All cutting reports are generated and the data can be sent to the pipe cutting machine by additional customization.
Estimate Consumables & Manpower
The Software generate the consumable required like O2, DA, Grinding wheel, Cut off a wheel, Argon Welding, Purging gas, Root / Final filler wire type and quantity, Root / final electrodes type and quantity etc.
The Software can generate manpower planning for the work to be done in fabrication and erection based on the input available.
See Updates in 3D
With the integration of SPOOLMAN / ERMAN the actual progress of the fabrication, material availability, erection can be shown in the 3D model.
This piping software generates 3D dwg file, containing a 3D model of the pipe with all associated progress status.
This can be further viewed by any third party tool for review.
Integrate with 3rd Party Software
The results from the AUTOSPOOL can be sent to a third party software for further communication to a CMM machine or to another in-house customized software. Software is open to creating an integration with any existing software.
This Piping software is integrated with other modules of EPCPROMAN like SPOOLMAN / ERMAN for further fabrication/ erection/manufacturing and setting up of the material management.
What do you get from AUTOSPOOL?
How does AUTOSPOOL software Work ?
AUTOSPOOL works with following inputs:-
Neutral file *.idf, *.pcf, *.impf which are generated from leading plant design software but not limited to PDMS, E3D, PDS, SP3D, AUTOPLANT, PLANT3D, ISOMEC etc.
AUTOSPOOL Revision Management
Changes in Engineering Piping Isometric is continuous and must be taken care in various stages of project planning & execution. The software has been designed to transfer changes from one to another revision by referring work done in old revision. Project are managed by providing various facilities to accommodate revision updates.

The change information is automatically deleted & relevant  changes are transferred to fabrication/erection management software (SPOOLMAN / ERMAN).

All changes are highlighted by cloud marking, colour, revision annotation and related reports output.
Welding is the most important activity at a construction site to be planned, it governs the whole project with respect to time, volume, progress, material, cost, project management and control.

The project cost can be optimized by proper planning of welding at the site and fabrication shop. This software has several flexible options to take care of proper and efficient welding implementation on site.
The program is uniquely designed to combine multiple isometric and adapt a single isometric with respect to the company standard welding criteria. AUTOSPOOL helps to optimize field Inch Dia, locate field welds and fix field tolerance lengths to increase the efficiency of the shop & field weld management.
Support Weld, Instrument & Other Components
The software supports the detailing of the standard library including the support fabrication drawing and related MTO, planning for welding specific primary supports along with spools.
Welding preparation details, Instrument / special component installation, fabrication / erection details of instruments, supports, special tagged items etc. are managed.
/ To get more information about Piping Software you can download the brochure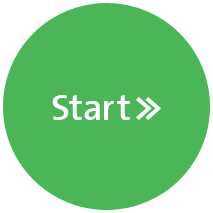 Contact us for a Trial License, or a Demonstration.