Construction Schedule & Contractor Schedule System

COCOSYS is a Construction Schedule & Contractor Schedule System for managing all types of construction tenders awarded into the Projects. The system is designed to monitor and track the scope and progress of the work items belonging to the construction tenders. The work items are also monitored and tracked by the disciplines such as civil/structural/mechanical/piping/electrical/instrumentation/commissioning.
Construction Scheduling, Contractor Schedule for Construction Contracts, Planned vs Actual S Curves, Discipline wise Contracts, Works Items – Scope & Monthly Qty. distribution, WorkFront Qty & Progress Qty Updates for Work Items
Project Tender Directory
Construction tenders/Contracts of all disciplines like Civil/Structural Works, Composite Works, Commissioning Works, Value of Contract & Contractor reference is maintained
Work Group & Work Items Defination
Work Groups like Civil work, Structural work, & Work items like Piling/Excavation/PCC/RCC/Brick work/Plaster are defined as Scope work items
Contractwise Workitems Scope Qualification
Each Work Items under the WorkGroups are Quantified against individual Contracts/Tenders for Scope Identification, Distribution & Monitoring
Construction Schedule with Weightages
Project Construction Schedule is done by distributing the Percentage Completion Scheduled for each workgroup. Weightages assigned to workgroups w.r.t contracts value
Contractor Schedule for all Contracts
Scope Quantity of all Work Items of contract is distributed monthly as per standard logic based on itemwise duration (start date/end date)
Effective Work Front & Progress Entry
Effective Work front of work items & monthly progress are captured for overall progress calculation
Monthly and Cumulative Progress S-Curve and Bar Charts
MONTHLY & CUMULATIVE PROGESS S-CURVE & BAR CHARTS
Disciplinewise quantity distribution and actual progress monitoring based on Schedule Vs Actual S-curves.
Contract / Tenderwise work item quantity distribution and progress monitoring based on Schedule Vs Actual S-Curves.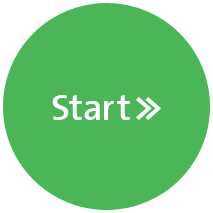 Sign up on PARASCADD Gold
Start Your Free Trial of COCOSYS, Now !